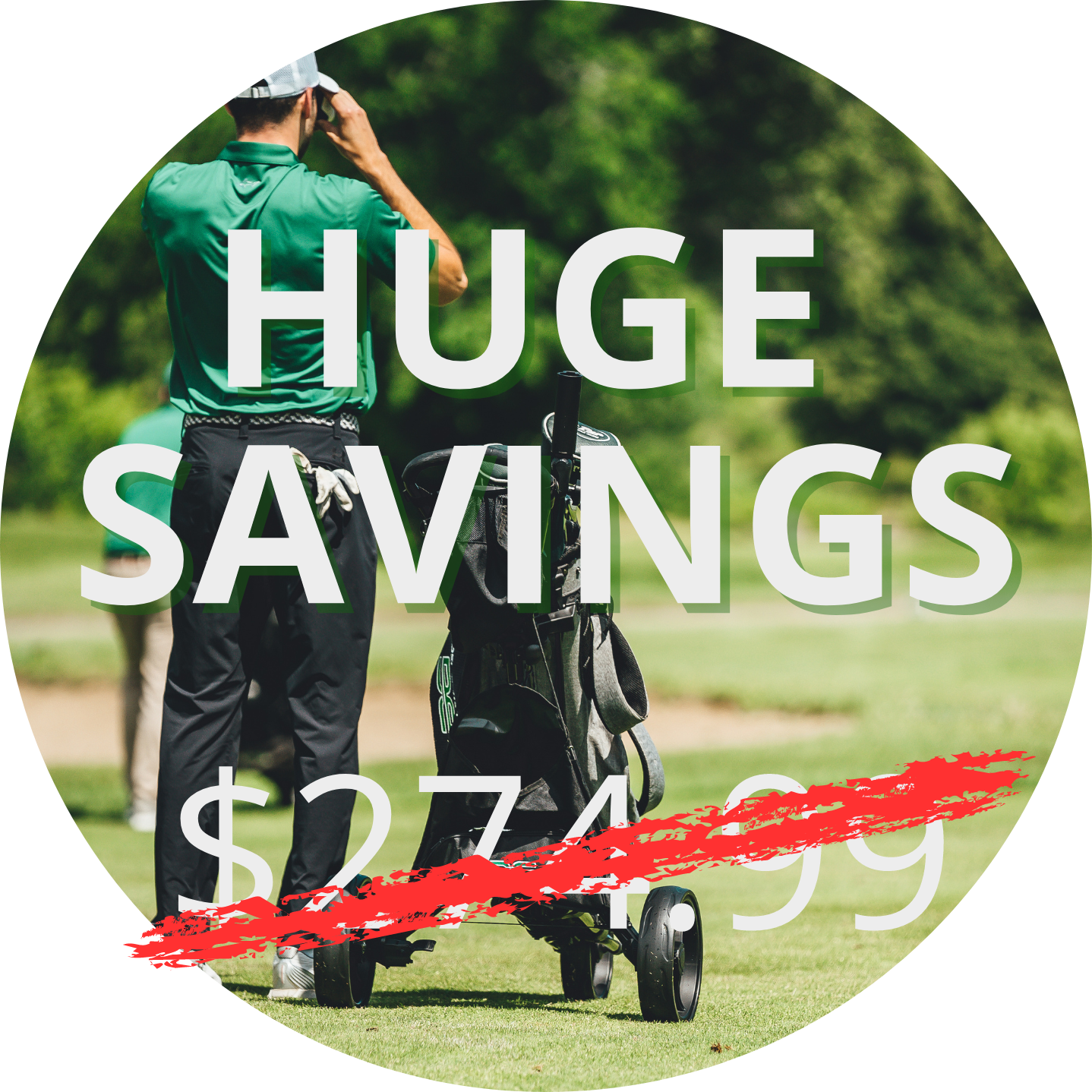 WALKING THE COURSE, JUST GOT eASIER.
We don't call it the best value in golf for nothing. Our carts stands up to the competition in weight, features and quality, and the price just got a whole lot better....
Aluminum frames leaves you feeling just as fresh on the 18th as you did at the first.
We get you from your trunk to the green in under a minute with our quick expand and collapse option.
Including he cooler pouch, our cart also has an umbrella holder AND a cup holder.
GREAT PRODUCTS, BETTER PRICE!!
Best Golf bag and pushcart I have ever used!! Whoever designed these thing is a genius!
My son bought this cart for me as a Christmas present and I could not wait to start using it but I live in Maine so I had to wait until April but man oh man, it was worth the wait! Love all the storage compartment, especially the little cooler where I can store ice and cold snacks. The place for the drink cup is awesome, its easy to close and open and it came with the umbrella stand that moves in all the directions needed. Love my G Wagon, wish it was a Mercedes but i will enjoy this one for a few years!
sAVE ENERGY FOR WHAT YOU LOVE
"I always walk the course when I play and the Greenside Golf bag/cart combo is so light and easy to push that I actually have energy for the back nine."
BEST VALUE IN THE INDUSTRY
This cart is clearly as good as the industry leaders but at a fraction of the cost. Im very happy I chose this one.
The G Wagon is the lightest and smoothest golf cart I've ever used. Plus it folds up and fits in my truck perfectly!