pLAY LONGER WITH
THE LIGHTEST FEATURE FRIENDLY BAG ON THE MARKET

You'll feel just as fresh on the 18th, as you did on the first.
LARGE COOLER POUCH WITH DRAIN

EASY LAY TECHNOLOGY LEG STAND
EVENLY DISTRIBUTED BACK SUPPORT

14 WAY AND 6 WAY TOP OPTIONS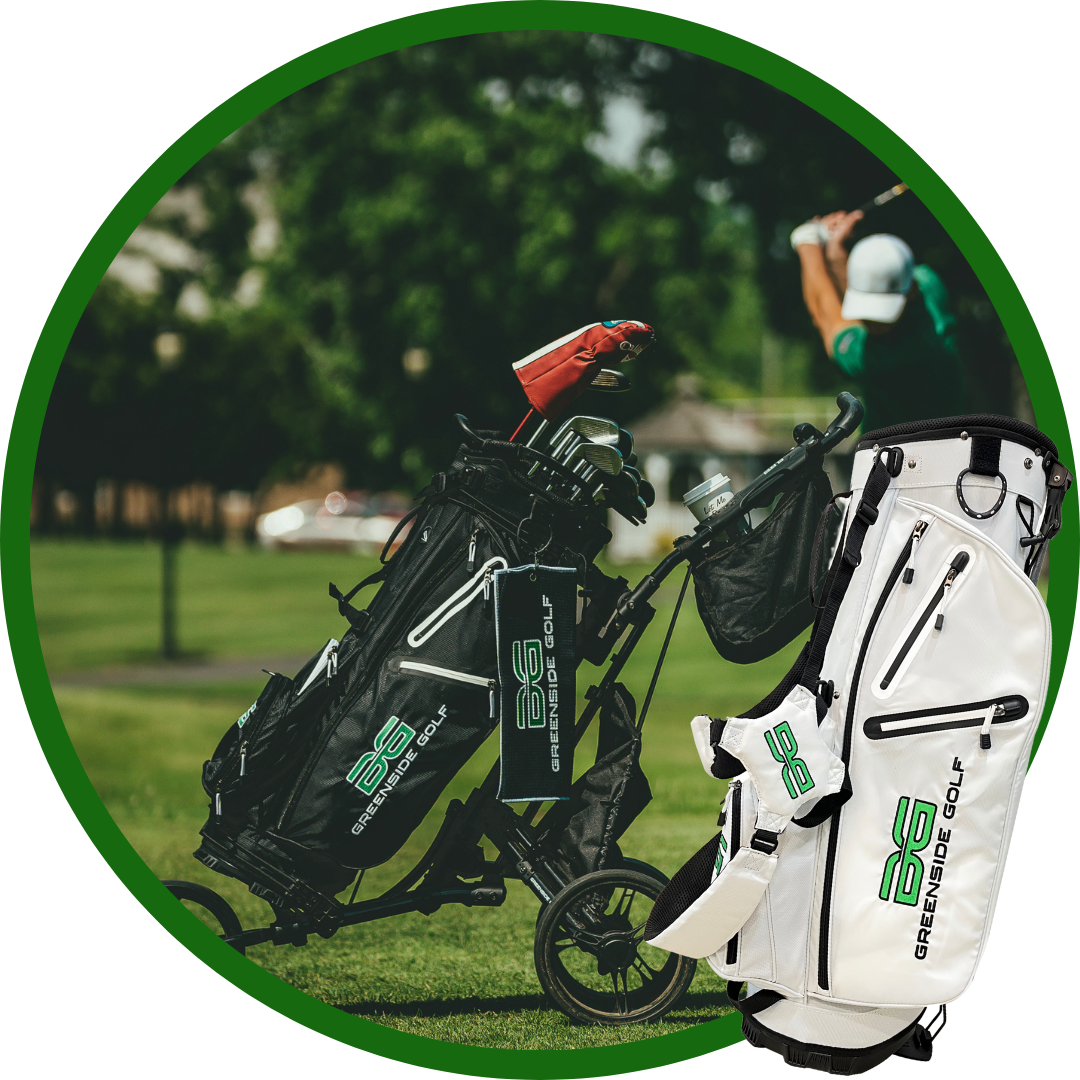 We don't call it the best value in golf for nothing. Our bag stands up to the competition in weight, features, quality AND price.
Compared to a 6 lb average bag weight across the board.
You won't find more function in an ultra lightweight bag!
ONLY $179.99
The best value on the market. period.
"I love the cooler pocket on my Money Bag. Now I can crack open a cold one without having to wait for the cart girl to come back around."
sAVE ENERGY FOR WHAT YOU LOVE
"I always walk the course when I play and the Greenside Golf bag/cart combo is so light and easy to push that I actually have energy for the back nine."
"My wife got me this bag for me as a birthday present and its very comfortable on my back. Plenty of pockets for storage too."


USE CODE 'NEWYEAR15' FOR 15% OFF!
AVAILABLE IN 6-WAY AND 14-WAY TOPS!